Bio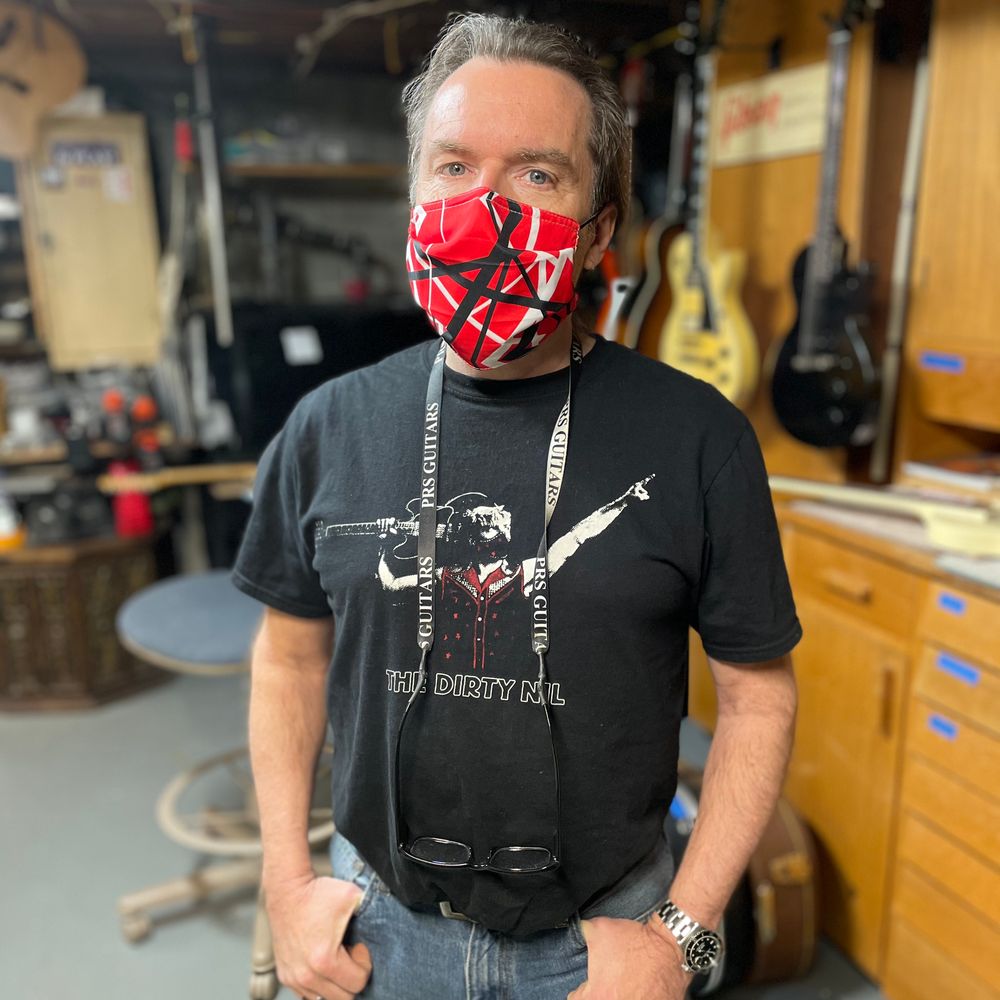 Who is Greg?
Greg has been repairing and restoring guitars since he broke his first guitar in grade school.  He fixed it and soon started bringing home guitars from yard sales and bargain stores to repair and modify.   A full on obsession became a way of life.  
An accomplished player and veteran of the stage and studio, his approach is to not only repair any damage but to make each guitar play the absolute best that it can.  Every guitar is treated as if it is priceless.   In many cases, he has extensive photos of original guitars to refer to, having been a collector boarding on hoarder!
As the owner and chief repair tech at his former store, BCR Music & Sound in Lemoyne, Pa, he met and worked with many pro bands and formed life long relationships with players across the spectrum.   As a result, his client list is pretty vast.  Jon Bon Jovi, KISS, Steely Dan(Greg was Walter Becker's personal repair guy), Skillet, The Hooters, Sky Eats Airplane, Theory of a Deadman, CSNY, and on and on. With the advent of the internet, he became known on forums as BCRGreg, and MyLes Paul.com, Hamerfanclub.com and TheLesPaulforum.com have featured his work extensively.
From a late 1800s Martin to a 1950s Gibson to any new brand you can name, he has worked on it.